While Art Basel in Basel celebrated its 49th anniversary this year, I experienced the fair—and the city—for the first time. On assignment to discover the "artists everyone was talking about," I quickly learned that the week of festivities didn't quite work like that. When I'd visited Art Basel in Miami Beach and Hong Kong, a certain amount of hype built around particular young artists, or older artists just getting their due. At a dinner in Miami, for example, a collector shared photos on his phone of work by an artist that he and his cohort had already deemed the next hot thing. In Basel, the old guard still reigned.
"Art fairs are not a good place to discover artists," art historian, collector, and dealer Sabina Fliri told me at a Monday night dinner for Lisson Gallery at the Restaurant Schlüsselzunft.Over plates of fish and white asparagus (spring in Europe: asparagus season!), she explained that at the fair, she'd be interested to see high-profile or blue-chip pieces that she hadn't seen before. She collects work by Georg Baselitz, among other artists.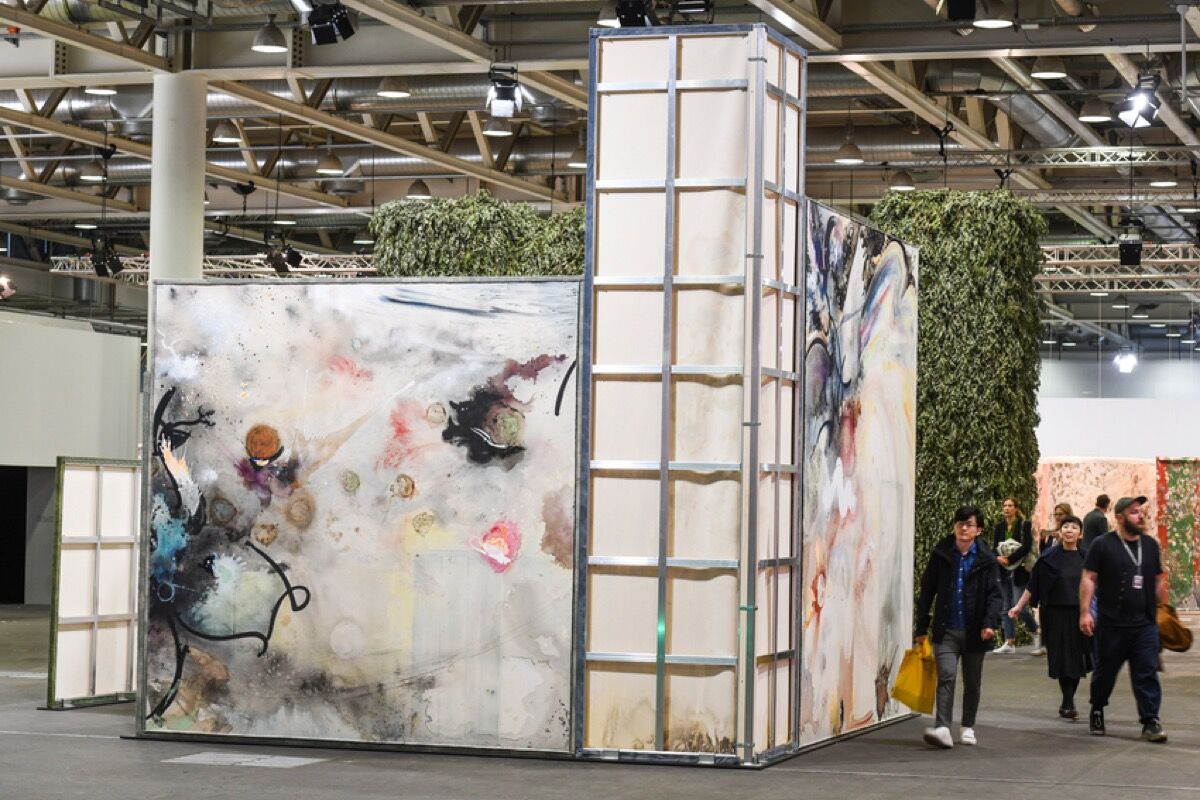 Installation view of Lucy Dodd, David Lewis Gallery's booth at Art Basel, 2019. Courtesy of Art Basel.
The next day, Art Basel in Basel opened to a flurry of activity at the Messe Basel hall. Some booths were too crowded to enter; many dealers were reticent to speak with me until the halls calmed down—"come back tomorrow" was a common refrain. As Gagosian announced its new gallery outpost in Basel, film crews swarmed the booth.
On Wednesday, I went back to speak to Lisson executive director Alex Logsdail about how his booth was faring. After the first day, the gallery reported sales of four works by artist Laure Prouvost, priced from €4,000–€10,000 (around $4,500–$11,200). Prouvost is now representing France at the Venice Biennale. "I think it's attributable to Venice and also her kind of general rise," Logsdail said about the sales, also nodding to a recent write-up on the artist in the New York Times. Though busy, he'd found time to visit Unlimited, Art Basel's specially curated exhibition organized by Gianni Jetzer. There, Logsdail enjoyed a Lucy Dodd installation in which her large-scale canvases form the walls of a small room. "I thought her ability to make a sculptural structure out of her paintings was very interesting," he offered.
Unlimited also served up Art Basel's biggest scandal of the week. News broke on Wednesday that participating artist Andrea Bowers had appropriated Twitter photographs of Helen Donahue—a journalist who was physically abused—without her consent. Bowers's installation Open Secrets Part I & II (2018, 2019) listed details about and images of approximately 200 people, mostly men, who were recently accused of abuse and harassment during the #MeToo movement. Bowers removed the image of Donahue from the installation.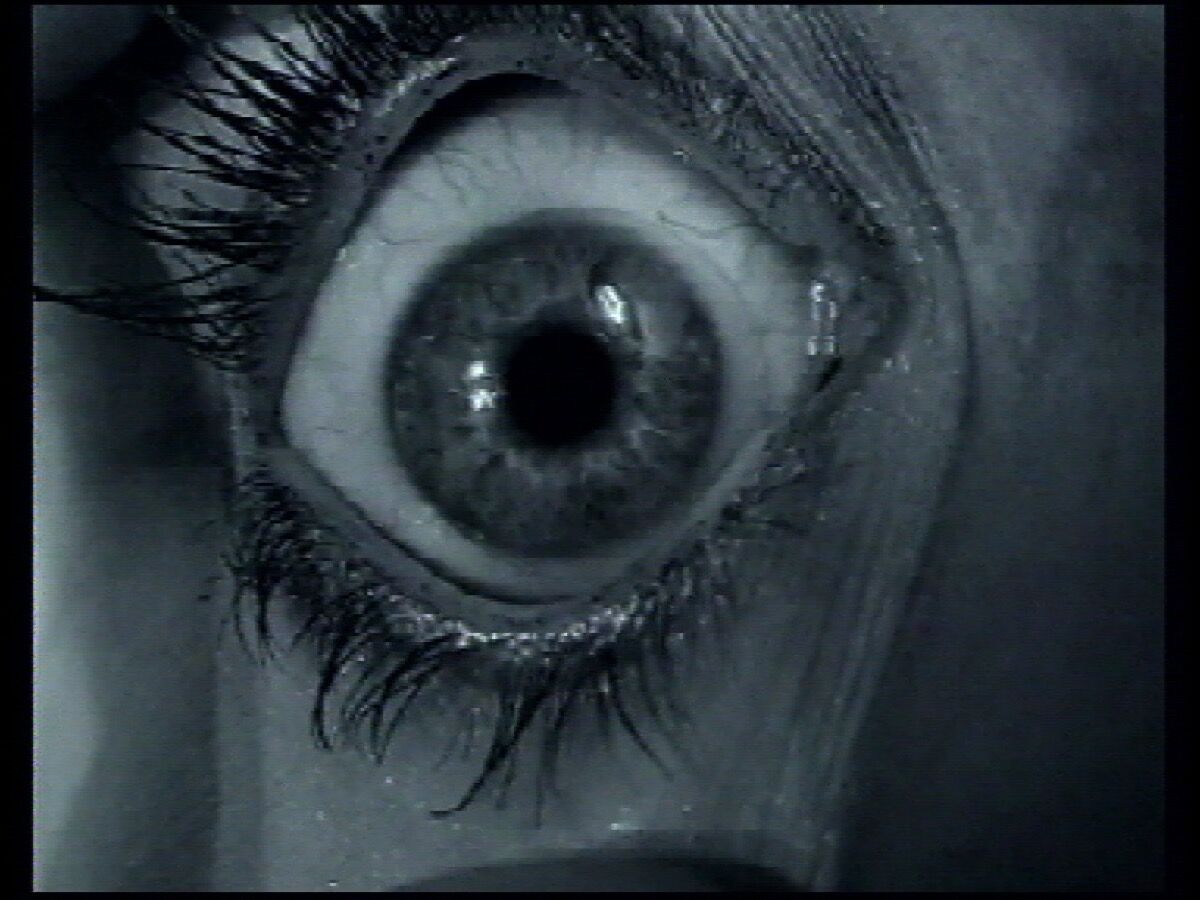 William Kentridge, Ubu tells the truth, 1997. © William Kentridge. Courtesy of the Kunstmuseum.
At a dinner celebrating Galerie St. Etienne's 80th anniversary, gallery director Jane Kallir told me she looked forward to seeing the Kunstmuseum exhibitions of William Kentridge and "The Cubist Cosmos: from Picasso to Leger." Between the latter show and the Fondation Beyeler's "The Young Picasso—Blue and Rose Periods" exhibition, Picasso was the best-represented artist in the city's major institutions.
Kallir told me the gallery's been attending Art Basel for 15 years, and she considers it "far and away" the best fair. "It has an intellectual level, a level of connoisseurship that you get in no other fair anywhere," she said. At dinner, as if to prove her point, I'd been seated next to a man who collected mostly prints by Ernst Ludwig Kirchner and works by Francis Alÿs; he told me he enjoyed learning about how artists' practices developed over time.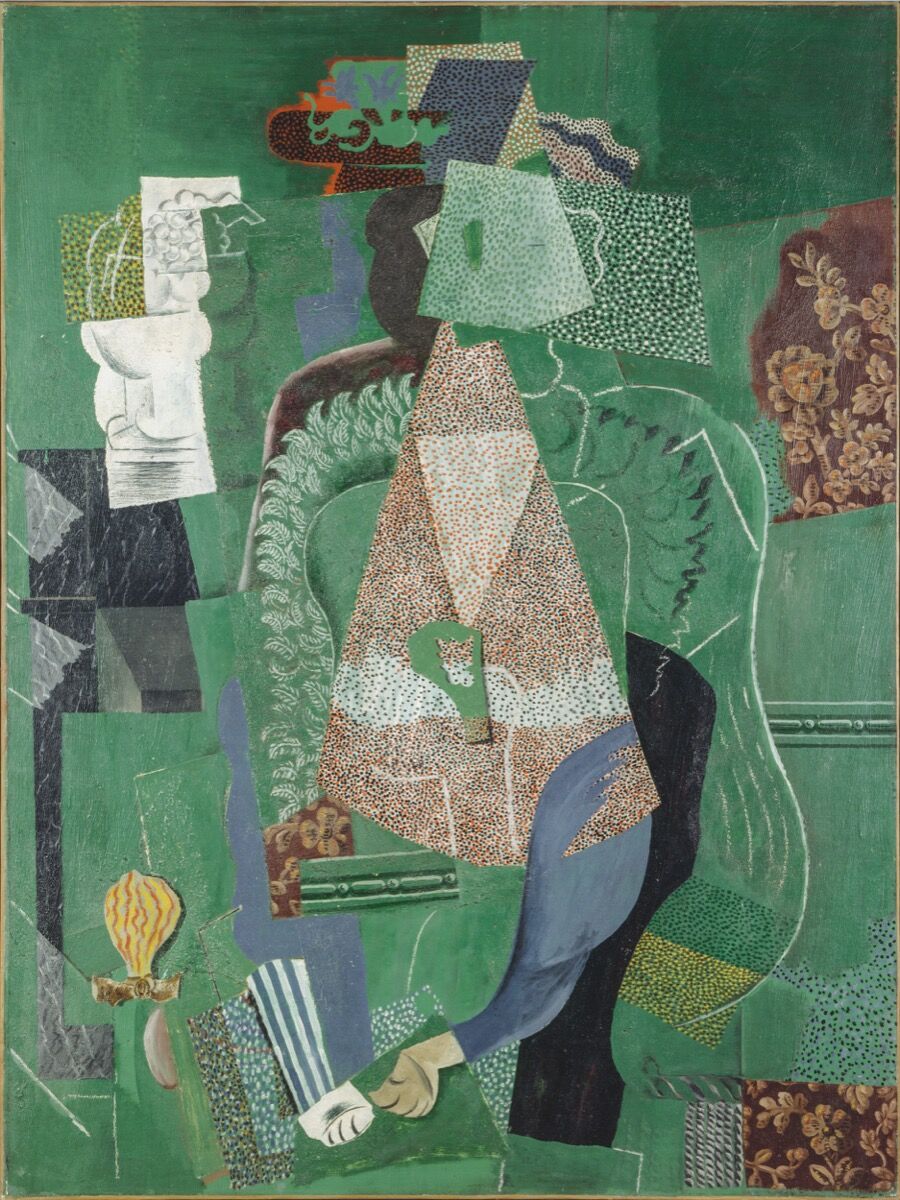 Pablo PIcasso, Portrait de jeune fille, 1914. © Succession Picasso 2019, ProLitteris, Zurich. Courtesy of Centre Pompidou, Musée national d'art moderne, Paris. © Centre Pompidou, Mnam – CCI / Jean Claude Planchet.
Even gallerists who didn't participate in the fair benefited from the influx of international collectors. Alfred Kornfeld, who runs Berlin's Galerie Kornfeld, held an apéro at one of Basel's oldest "fasching" cellars, where a group meets throughout the year to prepare for annual carnival festivities, which include parades and musical performances. Clown figurines, paintings, and stained glass hung on the walls above platters of meats and cheeses. "Being a gallerist means also having the passion for collecting," Kornfeld told me. "You also want to enjoy Basel." At the König Galerie booth, he'd bought a painting by Peter Dreher of a water glass—half full or half empty, depending on how you look at it.
Still on the search for the next hot thing, I made my way to the Liste fair on Thursday. A more relaxed atmosphere immediately greeted me. At the entrance, visitors indulged in fresh-grilled sausages. Located in a former brewery, with galleries setting up shop in irregularly shaped rooms, the fair offered a winding maze of presentations that led visitors up and down stairs and around corners.
Diana Ursan, of Bucharest's Ivan gallery, was showing an installation entitled Debrisphere (2017–present) by Romanian artist duo Anca Benera & Arnold Estefan. It involved a lot of rocks—in UV prints, collage, and sculptural installation.
Patrick Goddard, Bin Juice, 2019. Courtesy of Seventeen Gallery.
Outside the fair, Ursan had enjoyed the Parcours presentations—a series of installations in public venues throughout Basel, curated by Samuel Leuenberger. She was particularly fond of the figurative sculptures by Cathy Wilkes at Museum der Kulturen Basel. Parcours, Ursan added, leads viewers to discover spaces they might not otherwise encounter. In her case, it was the Natural History Museum of Basel, which she visited to see an installation by Ad Minoliti.
London's Seventeen Gallery exhibited one of Liste's most striking installations. Artist Patrick Goddard created 200 lead fish for a piece titled Bin Juice (2019). They lay atop the booth's appropriately blue floor. Associate director Victoria Al-Din shared that Goddard had "stolen, or reclaimed" the lead from pipes of Victorian terrace houses, which were going to be destroyed and replaced with high-rise flats. "They're effectively made of gentrification," she said of the fish. The artist scattered them so visitors would have trouble navigating the floor, implicating them, too. The piece sold the first day of the fair, for £10,000 (around $12,600), to a private collector in Germany.
Al-Din and gallery director David Hoyland told me they'd attended a Simone Forti performance at the Kunsthaus Baselland. "Two people underneath wooden boxes, with whistles, trying to play music together; can't hear each other, can't see each other, all alone under the boxes, separated from each other, whistling to each other!" Hoyland described. "It was beautiful!"
That night, the old brewery threw a party on the terrace (full disclosure: Artsy hosted). Trey Hollis, P.P.O.W's art fair director, was enjoying Basel for the first time. "I'm utterly enchanted, beyond measure," he said. In addition to its own booth, P.P.O.W was showing a presentation of Martha Wilson photographs and films from the early 1970s at Unlimited. "There's a connection between the emergence of second-wave feminist work and its critical relationship to Conceptualism, which is exactly what she was exploring," Hollis explained.
Meanwhile, gallerist Alexandra Rockelmann was exhibiting work by U.S.–based artists including Claire Ashley, Bailey Romaine, Megan Stroech, and Jeffrey Teuton. Rockelmann splits her time between galleries in Albuquerque and Berlin. "We did a very conceptual booth," she said, adding that she wanted to show the potential of paper as an artistic medium. Rockelmann offered an opposing sentiment to what I'd heard at the beginning of the week. According to her, Basel is indeed a good place to show artists who haven't yet exhibited in Europe: "It doesn't guarantee you sales, but it guarantees you certain publicity," she offered. "It is seen."